Staycation – staying home and enjoying a vacation.
With the warm weather calling my name but my empty wallet keeping me mostly immobile, I've had to limit my sights to in-state activities and destinations. Luckily for me, I live in the great state of New Jersey where there is plenty to do in the nice weather on an extremely low budget. Below are some examples of things you can do and links to pages where you can get more information.
Visit a lighthouse! A must-see on the famous jersey shoreline are its famous lighthouses. There are 11 lighthouses open to public.
Take a bike ride!  New Jersey features miles of bike trails, with trail options ranging for novice to experienced bikers.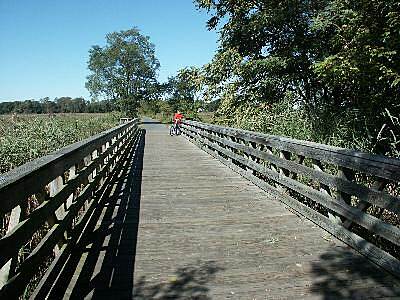 Visit a farm or orchard!  They don't call us the Garden State for nothing. Take the time to visit a farm to experience fresh NJ produce or enjoy the view.
Although the price of gas is going up, most of these locations are free to visit. Remember to keep each trip environmentally friendly – take any trash that you bring with you and to dispose of it accordingly!